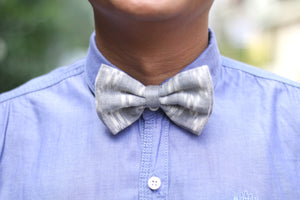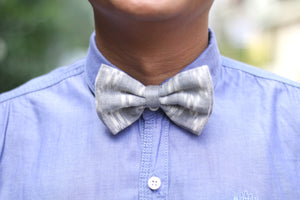 The Diamond Ikat Bowtie was made by Khmer tailors and handicapped producers in Cambodia. By purchasing this stylish tie, you support our partnership with Sui Joh and continue our impact in the following areas: Community, Employment, Leadership Building, & Market Access.
Dimensions: Bow: 4.3 in (L) x 2.75 in. (W); 19.5 in. (At Widest)
Materials: Woven hand-dyed cotton thread, mixed metal accents
Care Instructions: Hand wash in cold water.
Join Our Newsletter
Sign up to stay in the loop. Receive updates, access to exclusive deals, and more.