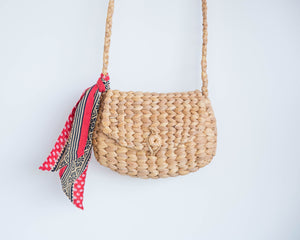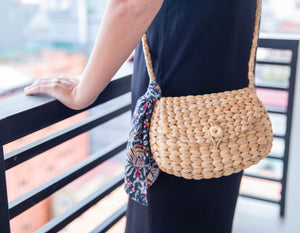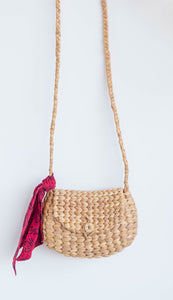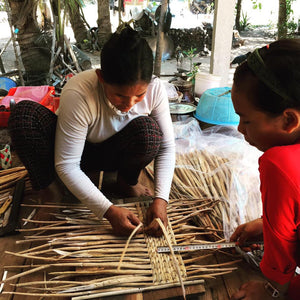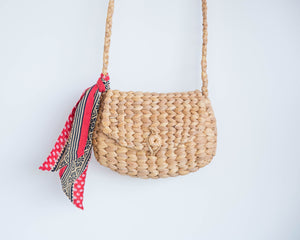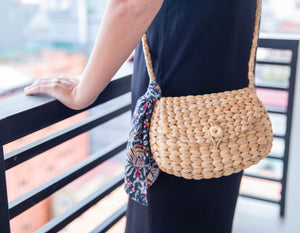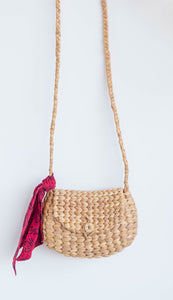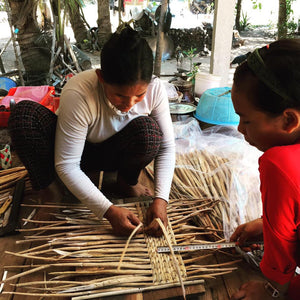 Did you know water hyacinth can take over ecosystems? By making it into a bag, Nomi Network is helping the earth! 
The Natural Crossbody Bag was made by disadvantaged women in Cambodia. By purchasing this bag, you support our partnership with Rokhak and continue our impact in the following areas: Community, Employment, Leadership Building, & Market Access.
Materials: 100% Natural Water Hyacinth, 100% Recycled Cotton Sari (removable)
Dimensions: 9 in (L) x  7 in (H);  10.7 oz
Care Instructions: Gently wipe with a damp cloth and light soap.
*Due to handmade nature, please be gentle with button closure.* 
Featured production images are courtesy of Rokhak Women Handicraft.
Join Our Newsletter
Sign up to stay in the loop. Receive updates, access to exclusive deals, and more.