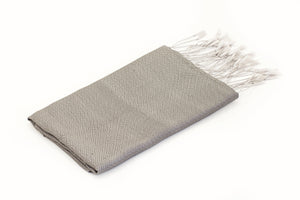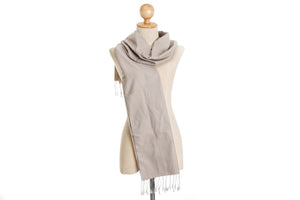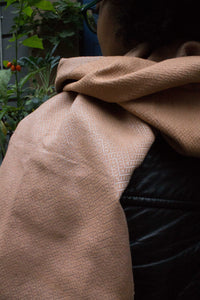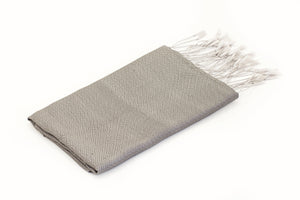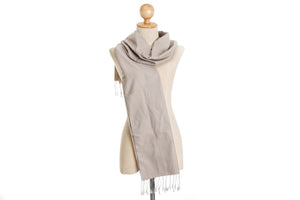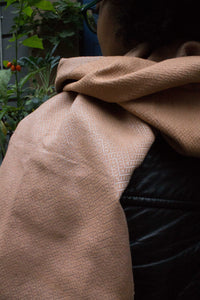 This shawl has two sides, one metallic and shimmery and one that is designed for touch. Wear it either way, as a shawl or around your neck as a scarf. We promise this silk and cotton blend will make you feel both fancy and fashionable! Made by women in Cambodia, by purchasing this scarf, you support our partnership with Khmer Golden Silk and continue our impact in the following areas: Community, Employment, Leadership Building, & Market Access
Materials: Silk and cotton
Dimensions: 15 x 68 in
Care Instructions: Dry clean only.

Join Our Newsletter
Sign up to stay in the loop. Receive updates, access to exclusive deals, and more.